Iconic entrepreneurs Oprah Winfrey and Reese Witherspoon are involved in a new business venture!
They've invested in SPANX, the shape wear company founded by Sara Blakely in 1998, which recently sold a majority stake to investment firm Blackstone, at a valuation of $1.2 billion. (Yep, billion!)
Sara shared the news on her Instagram page, describing it as an "incredible 'pinch-me!' full-circle moment" and crediting Oprah for boosting the brand in its early days:
"Oprah was a big reason for Spanx's early success when she named it one of her iconic 'Favourite Things' in 2000."
Advertisement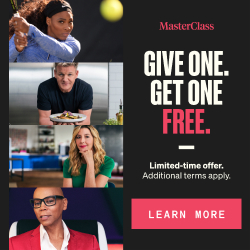 In a statement, Oprah says she knew right from the start Sara's shapewear idea was a good one:
"I knew it was brilliant. We'd all been cutting off our panty hose for years! So from the moment I wore my first pair, they became a staple in my wardrobe."
Reese, who is also a long-time supporter of the brand, says Sara is an "inspiration to female entrepreneurs everywhere" and "a role model for leveraging your success to elevate other women."
She also posted a message on Twitter describing her excitement:
What an exciting day! ✨ I could not be more thrilled to be investing in @SPANX. An incredible company with the most inspiring female founder #SaraBlakely who is dedicated to helping women create and own their own businesses. pic.twitter.com/zYtwA0KPFr

— Reese Witherspoon (@ReeseW) November 18, 2021
Other investors include Bumble cofounder and CEO Whitney Wolfe as well as female-founded investment funds G9 Ventures and Able Partners.
Blackstone previously announced SPANX would be creating an all-female board of directors for the business with Sara continuing to maintain a significant equity stake.
She recently celebrated the changes at SPANX by surprising employees with first-class tickets to any destination in the world plus $10,000 cash!
View this post on Instagram
Sara also does a great Masterclass on starting and growing a business which you can check out HERE.
(Feature Image Credit: Tinseltown/Shutterstock; GA Fullner/Shutterstock)