Ryan Reynolds is opening up about his mental health struggles in the hope that those of us who are also struggling will know we're not alone.
The Deadpool actor took to Instagram as Mental Health Awareness month comes to an end, to reveal to his 37.6 million followers that he lives with anxiety.
"One of the reasons I'm posting this so late is I overschedule myself and important things slip," he told fans.
Advertisement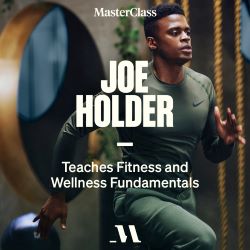 "And one of the reasons I overschedule myself is my lifelong pal, anxiety. I know I'm not alone and more importantly to all those like me who overschedule, overthink, overwork, over-worry and over-everything, please know you're not alone," the Hollywood star continues.
"We don't talk enough about mental health and don't do enough to destigmatise talking about it. But as with this post, better late than never, I hope."
View this post on Instagram
Ryan's been inundated with support from fans and celebrity friends since opening up including his longtime buddy (and pretend foe) Hugh Jackman who commented:
"Mate – your honesty is not only brave but, I'm positive will help countless others who struggle with anxiety too. Good on you!"
The Wolverine star also shared a video on his socials describing Ryan as inspiring for speaking up:
Advertisement
"For me that shows real strength and I know we banter a lot, but I love you brother and I'm really, really proud of you."
Fellow acting alumni Kerry Washington and Brandon Kyle Goodman also sent their support, along with Deadpool creator Rob Liefeld, who simply said, "relate to this on every level".
If you or anyone you know needs support, please contact Lifeline in Australia on 13 11 14 or reach out to your local help line. 
(Feature Image Credit: Featureflash Photo Agency/Shutterstock.com)