Prince Harry is looking serious on the cover of a magazine. In big, bold letters, it reads "DIVORCE SHOCK! HARRY CALLS IN THE LAWYERS!" To the right, there's another magazine also featuring the young royal. This time, he and Meghan are pictured together, smiling. In big bold letters, it reads "WE'RE ADOPTING TWIN GIRLS."
Both magazines were released in Australia this week. Both magazines got their scoops from unnamed sources.
It's almost as good as the time the gossip mags claimed Russell Crowe was "SO IN LOVE" with Aussie media personality Fifi Box while announcing a "SHOCK WEDDING" to Terri Irwin and being "TOGETHER AT LAST" with Delta Goodrem. 
I'd like to believe that most people can look at these stories and see them for what they are: lies written for the sole purpose of creating sales. Yet, we're buying a copy of New Idea every 3 seconds. And 2.6 million people are clicking onto their site every month.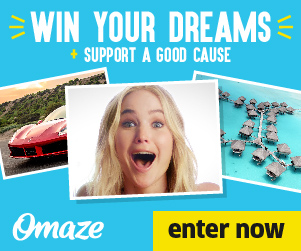 Is it for the red carpet fashion? The paparazzi shots of celebrities going about their everyday lives? Or maybe just a bit of escapism? Surely it's not for the obviously ridiculous headlines, is it?
Either way, it's a good question to ask ourselves, because many of us don't think twice about picking up a gossip magazine at the supermarket, or reading one at the hairdresser. But the reality is that every time we do, we are essentially telling the publications that this is what we want to read. So they print more. And sometimes they go to extreme, unethical measures to create these stories. (Looking at you News of the World.)
This week, the Duke and Duchess of Sussex announced that they're taking legal action against British tabloid, Mail on Sunday, for publishing the contents of a private letter Meghan Markle wrote to her estranged father,"strategically omitting select paragraphs" to mislead readers.
"I have been a silent witness to her private suffering for too long," Prince Harry says in a statement." I've seen what happens when someone I love is commoditised to the point that they are no longer treated or seen as a real person," he continues. "I lost my mother and now I watch my wife falling victim to the same powerful forces."
A spokesman for the Mail on Sunday told Britain's Press Association the paper "stands by the story it published and will be defending this case vigorously."
Whether you're cheering on the royals here or dismissing their statement as "an extraordinary rant" à la Piers Morgan, lawsuit aside, it's important to acknowledge what Prince Harry is telling us – that Meghan is suffering.
It shouldn't matter whether you or I or Piers Morgan think her suffering is warranted or not. And for anyone who wants to pull the tell-them-to-go-cry-into-their-millions card, please don't. Because firstly, we're talking about a person not an object here, who is allowed to feel exactly what she wants, and secondly, the millions have never safeguarded anyone from mental health issues, have they?
In 2014, George Clooney called out a certain tabloid for not only falsely claiming Amal's mum didn't want them to get married for religious reasons, but also that her religious traditions can call for the death of the bride. He spoke up because these were harmful words seriously impacting the people he loves: "The irresponsibility, in this day and age, to exploit religious differences where none exist, is at the very least negligent and more appropriately dangerous."
And there was that time Marion Cotillard was forced to release a statement denying she was the reason Brad Pitt and Angelina Jolie split up because the false reports were ripping her own family apart: "I am not used to commenting on things like this nor taking them seriously but as this situation is spiralling and affecting people I love, I have to speak up."
And that time Sarah Jessica Parker shut down a tabloid for fabricating a "screaming match" between her and husband Matthew Broderick: "Hey National Enquirer and your sister publications, why not celebrate a marriage of 22 years and relationship of 27 years? Because, despite your endless harassment and wasted ink, we are nearing 3 decades of love, commitment, respect, family and home.
There's your 'scoop'. From a 'reliable source.'"
The list is endless.
The tabloids have been pulled up by celebrities so many times. There are numerous cases that have gone to court. But there's no stopping these "select media outlets" that Prince Harry speaks of. They are all still here – minus News of the World – still doing their thing.
And it's because we, the consumers, keep them in business. As long as we keep going back for more, major companies will continue advertising with them, ensuring they stay afloat.
But knowing that these same publications are full of "fantasy rubbish" (as Johanna Griggs says) and knowing that they're causing people to suffer in ways that we might not understand, isn't it time to find the pleasure that we seek from these tabloids and gossip mags elsewhere?
Can we access the red carpet photos in more reputable publications? Can we have our moment of escapism with a magazine that isn't directly impacting the mental health of the people they write about?
Of course we can. We just have to take that conscious step.
As Dax Shepard once said, "the power lies with the consumer" – he and wife Kristen Bell were asking us to make a conscious decision NOT to read publications with photos of their children, taken without consent. (You know the ones. They're usually blurry and no one is looking at the camera.)
And as consumers began to make that choice, more and more sites including Just Jared and Entertainment Tonight stopped publishing paparazzi photos of children.
Similarly, we can make the choice to stop throwing our money at trashy publications. We can break the cycle.
We can start by thinking about what we're clicking on. We can start thinking about what sort of media organisations our money is going to. We can ask ourselves the question, do we really want to support their work?