No Time to Die and Bohemian Rhapsody star Rami Malek has a new gig!
He's been appointed Ambassador for the International Rescue Committee, a nonprofit organisation helping people survive, recover and rebuild from the world's worst humanitarian crises.
"This is my first partnership with a humanitarian aid organisation," Rami says in a statement.
"And I'm honoured to be able to use my profile to elevate such an important organisation who are truly at the forefront – on the very front lines – delivering aid to the most difficult places. Whether it's war-torn Syria, the unfolding crisis in Afghanistan, famine in Yemen or dangers in Ethiopia, the IRC is right there providing support to millions of people."
Advertisement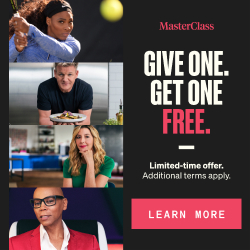 In a video message shared to Instagram, Rami adds that he is troubled by the unimaginable situation millions of refugees are currently facing:
"There are so many people who are fleeing for their lives right now. And these moms and dads and kids, they no longer have a home. Their schooling has been stopped and they may not have access to medical care."
View this post on Instagram
The award-winning actor, who is the son of Egyptian immigrants, says he believes everyone should have an opportunity to seek a better future for themselves.
"My family had that opportunity and I'm so very grateful for it."
Advertisement
According to the UNHCR, 82.4 million people were forcibly displaced at the end of 2020 due to persecution, conflict, violence, human rights violations or events seriously disturbing public order.
Rami joins fellow Ambassadors George and Amal Clooney, Lena Headey, Mia Farrow, Mandy Patinkin and Rashida Jones. 
(Feature Image Credit: DFree/Shutterstock.com)